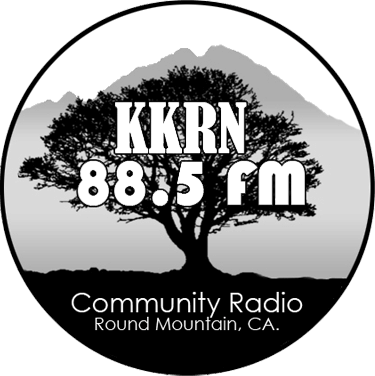 KKRN FM
,

is a volunteer-based, listener-supported radio station
fostering positive social change and healthy communities
by entertaining, informing and educating
through diverse music, culture, news, and public affairs programming.
Thank you so very much to all of you who donated during the KKRN Fall 2020 Pledge Drive. Your generosity to KKRN was amazing. Our hearts are warmed by how many of you stepped up your donations to help us through the loss of income due to the Corona Virus. We are grateful and touched by you, our listeners! What a great community we have.
If you didn't get a chance to donate to us during the on-air pledge drive, and are able and willing to do so, please go to KKRN.org to give by credit card, or mail a check to KKRN PO Box 188 Montgomery Creek, CA 96065, or call 530-337-1101 and leave us a message. We will call you back to process your donation.

KKRN APPRECIATES YOU