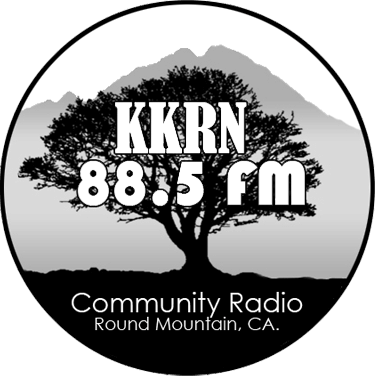 KKRN FM
,

is a volunteer-based, listener-supported radio station
fostering positive social change and healthy communities
by entertaining, informing and educating
through diverse music, culture, news, and public affairs programming.
Down Under Hour
Wednesdays

,

1:00pm

–

2:00pm
Email The Down Under Hour at
Downunderhour11@gmail.com
or check us out on Facebook at Down-Under-Hour
The subtitle of The Down Under Hour is "music from Australia." That's a lot of music, including - well - everything. I'm more of a rockn'roll kind of person but I do my best to cast a wide net across everything from the 1960s to today.

Show 18, May 24, 2023It's The Vanda and Young battle of the bands edition
Intro: Roulette - Dom Mariani and the Majestic Kelp, Underwater Casino, 2003.
The battle:
She's So Fine - the Easybeats, 1965 single, also appeared on the 1965 album Easy.
Yesterday's Hero - John Paul Young, 1975 single and Hero album track. Written and produced by Harry Vanda and George Young.
TNT - AC/DC, title track to their 1975 Australian album, mostly released as High Voltage internationally in 1976. Produced by Harry Vanda and George Young.
Round 2:
Wedding Ring - the Easybeats, 1965 single, also on 1966 album It's 2 Easy.
Love Is In the Air - John Paul Young, a 1977 single, written by George Young and Harry Vanda. Also on the 1978 album Love Is in the Air.
It's A Long Way To the Top (If You Wanna Rock 'n' Roll) - also from TNT/High Voltage.
Call Sweet Baby's Name - Kerri Simpson, from her album Sun's Gonna Shine, 2007.
Native Tongue - Mo'Ju, this version from a 3RRR studio radio broadcast in 2018. Via YouTube
The Real Thing - Kate Ceberano, Mahalia Barnes and Nikka Costa, 2021 benefit boradcast. Via YouTube
Love Comes Around - Mahalia Barnes with Lochy Doley and band, 2021. Via YouTube
Warakura
The Dead Heart - Midnight Oil, the 1987 album Diesel and Dust.
When the Minstrel Passes - Broderick Smith, the 2018 album Man Out Of Time.
Morton (A Song For Tex) - Weddings, Parties, Anything, from their 2018 album Roaring Days.
Outro: G'day G'day - Lazy Harry, The Original Big Aussie Album, Vol. 1.