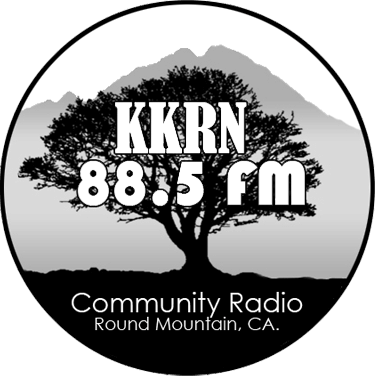 KKRN FM
,

is a volunteer-based, listener-supported radio station
fostering positive social change and healthy communities
by entertaining, informing and educating
through diverse music, culture, news, and public affairs programming.
Down Under Hour
Wednesdays

,

1:00pm

–

2:00pm
Email The Down Under Hour at
Downunderhour11@gmail.com
or check us out on Facebook at Down-Under-Hour
The subtitle of The Down Under Hour is "music from Australia." That's a lot of music, including - well - everything.

Show 45, November 29, 2023
I caught a cold
Intro: Roulette - Dom Mariani and the Majestic Kelp, Underwater Casino, 2003.
Don't Change - INXS, from the album Shabooh Shoobah, released in 1982. I read online that this is the single that turned INXS into a big deal on the world stage.
Amphibious Skin - JJ McCann Transmission, a single from his 2023 album Hit With Love.
Two songs from the Marcus Hook Roll Band, from the 1973 album Tales Of Old Grand-Daddy, which was George Young and Harry Vanda after the Easybeats broke up. Reportedly also included George's borthers Malcolm and Angus, who at the time were putting together their own band, AC/DC.
Moonshine Blues
Silver Shoes
Two songs from the Cruel Sea, their album The Honeymoon Is Over, from 1993, and the band is back together to promote the 30 years since they made it.
Woman With Soul
Better Than Love
Love Comes Around - Mahalia Barnes singing with Lachlan Doley, on the mighty Hammond B-3 organ, and his band. Ms Barnes is the daughter of Jimmy Barnes. This song from 2021 via YouTube.
Cheap Wine - Cold Chisel, from 1980, their album East, another great Don Walker Song.
Here and Now - Rebecca's Empire, from their album Way Of All Things, from 1996.
Hate Dancin' - King Gizzard and the Lizard Wizard, from Changes, one of their 2022 albums.
Superman - Amanda MacCallum, her debut single, which came out in 1972 and was written and produced by George Young and Harry Vanda. Those guys! The net is undecided about whether it's MacCallum or McCallum.
Midnight Man - Flash And The Pan, more Vanda and Young, this from their 1984 album Early Morning Wakeup Call.
My World Goes On Without You - Chris Wilson, from his 2012 album Flying Fish.
Look Out Love - Chris Wilson again, this time from 2002, his album King For A Day.
Outro: Chicken Omelette, from an album by Baby Langston.